Mobile Auto Repair
"Atlanta Greased Lighting Mobile Auto Repair Service"!
MOBILE MECHANIC
ATLANTA AUTO REPAIR
A Mobile Auto Repair Mechanics in Atlanta are now available for car repairs at home or your place of business even roadside emergency repairs.
For your convenience we can now send a mobile auto mechanic straight to your home or place of business to fix your car to ware you are.
For the Best A OK Mobile Mechanics in Atlanta call your Mobile Auto Mechanics
CALL US NOW: * (470) 242-1277
Atlanta Auto Repair Experts
There are many vantages for using a mobile car mechanics vs. a conventional service shop.
The convenient factor of

a mobile mechanics

showing up at your home wins big time!
Especially when compared to waiting around for your vehicle just to come inline to be serviced.
Being able to do whatever you like at home while the dedicated mechanic performs the task at hand, rather having to wait in a service department, is a great advantage & gain for you!
Likewise, with a mobile mechanic you are able to meet at your place of business or work; and also you are able to speak to the mechanic directly, about how to carry out any mechanical problems without delay, a mobile mechanics bay to bay.
Make an appointment for your Greased Lighting Auto Repair today!
How It Works!
Requesting mobile auto repairs is easy with The Mobile Mechanics.
If you know what the issue is we can help you with the purchase of the parts and give you a general estimate over the phone to what the cost should be.
If you do not know what the problem is then we can come over to where your vehicle is and perform a computer diagnostic service to trouble shoot and find the problems.
Our at home, office and roadside diagnostic service calls are only $75 which covers the time & expenses to come out to diagnose your vehicle's problems, and if we do the repair job at that same time then diagnostics can be free "only charging for first hour of labor" to fix the issues.
All work is guaranteed! All you've got to do is call us or fill out the inquiry online on our website.
CALL US NOW: (470) 242-1277
Broken Down Car Truck or Van?
Why Not Have The Mobile Auto Mechanic
come to you!
The Traveling "Auto Care Mechanic"
For Auto Maintenance and Car Repair.
Hi ho hi-ho, you hopped into your car and it just won't go, and suddenly you think you need a tow!
To get back on the road again "you may-not-need to call around for towing services, and auto repair shops "
There is a new & better way "just call your neighborhood mobile mechanic".
A car mechanic that comes to your house "what a great idea".
A true story.
I was racing around enjoying a Sunday drive in my new 1969 corvette convertible sports car (new to me) "got a great deal" from the dealer!
 All of a sudden "I heard noises" so I pulled over to the side of the road "hoping it was not the engine braking down.
After looking under the hood, but not knowing what to look for I notice a church. So saying a small prayer "as I tried starting it would not start. So I said a longer prayer and this time it started right-up.
Now knowing I should get the engine look-at, I started my way back home and again clack-clack-clack my modified V-8 engine power down.
 This time I was stuck in front of a hospital and needed auto repair help! I loved my car & the great performance it provides and praying was not doing it this time.
 So force to look for help using my smart phone I googled "car shops near me."
 Finding auto shops open on Sunday was not easy.
After several calls the on call mechanic said I need to have the car towed in.
I thought man this auto repair is going to cost me big time.
 Just between the insurance & registration cost & now this. My driving pleasures were going to be on-hold.
 So Googling for "towing companies" I saw this website "The Mobile Mechanics Auto Repair Service".  A car mechanic that comes to you;
This is what I needed, road side assistance.
 The mechanic said he was On the road and near me.
With in a few minutes after showing up he diagnose the problem and it was the fuel pump.
Long story short the mobilemechanic was able to pick one up and install it for me on the spot, all for less than a C-note.
I thank him he gave me his card &  recommend that I should consider having the fuel pump re-located, way back closer to the tank, as the fuel pump should be pushing gas rather than pulling it.
 A simple fix he said just a few more parts that I could order online to save big time, and one hour labor.  He wrote the parts needed & a quote on the back of his card.
 A few weeks later I went back to the dealer ware I bought my corvette. Their auto shop department also said that it was a good idea about relocating the pump; & gave me an estimate for twice the amount the mobile mechanic would do it for me.
 I ordered the parts online like the mobile mechanic guy suggested and scheduled the at home car repair to re-locate the fuel pump. Works fine ever since!
 Now I refer to him as my mobile mechanic to all my friends and family.
 Later I found out from the salesmen who sold me the corvette that this was the problem the previous owner was having. Probably why I got a good deal, you think?
 He wanted to buy the car back from me but no way – I love my new corvette.
 Car mechanics that come to your house, what a great idea!
 Drive safe in pleasure,
 Karin Alan
The happy Sunday driver
FaceBook ATLANTA MOBILE MECHANIC Auto Repair 
https://www.facebook.com/Atlanta-Mobile-Auto-Repair-Service-1571960533099188/
(470) 242-1277
 Professional Auto Repair Mechanics
Will Travail to Your Place of Business – home or office for Regular Scheduled Check-Ups!
Keep On Trucking with Basic Regular
Check-ups with benefits
Mobile Auto Repair
By TheMobileMechanics.org  
Keep your car truck or van in tips top condition

with regular scheduled maintenance by following the owner's manual and a check-list of preventive maintenance "will make your vehicles last longer and fuel efficient".
 It is important "to have regular check-ups" to protect engine performance; here is a list of useful tips for maintaining your car's engine: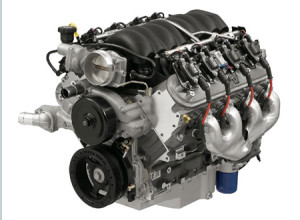 Preventive Maintenance Schedule
Checklist: 
I.     On average every "One Thousand miles" have a routine vehicle maintenance inspection
1) Engine motor oil
2) Coolant fluid; always check the engine compartment for any signs of leaks
3) Transmission fluid
4) Brake fluid
5) Check tire pressure
6) Inspect belts and hoses (frayed or cracked taking it for granted can create serious engine problems)
7) Inspect brake – replace if needed
8) Inspect suspension
9) Battery inspection
10)*Check all other fluids in the engine and add replace as needed (fluids are important).
II       Every "Three Thousand miles" – vehicle preventive maintenance
1) Change oil; (a primary engine maintenance tips is to change the engine oil along with the filter.
this will ensure proper lubrication and performance of the engine)
2) Lubricate chassis' key joints.
III      Every "Six Thousand miles"
1) Rotate tires to keep the road handling performance healthy.
IV      Every "Twelve Thousand miles" – scheduled vehicle maintenance
1) Flush radiator, replace anti-freeze
2) Replace air filters.
V       Every Twenty Four Thousand miles – Tune Up Checklist
1) Replace spark plugs; be wary of spark plugs that are beyond the recommended 30,000-mile range
2) Change transmission fluid, filter and pan gasket.
VI      Every "Thirty Thousand Miles" – preventative car maintenance
1) Check and test ignition wires (replace if needed)
2) Test cooling system and heating hoses (replace if needed)
3) Replace fluid in differential and manual transmission.
 Following the guidelines of your owner's vehicle maintenance booklet is the key to keeping your car – truck or van "going for as long as possible".
 Each automobile is as different as so their drivers. Putting a little extra money into your vehicle "often times pays off" in the long-run.  (It won't last long if you definitely don't care.)
 Wax it often, treat it like a baby, don't ride your brakes,
avoid burning rubber

– unless you're racing or impressing the guys & girls!
The Traveling Mobile Mechanics for all your premium mobile auto repair & care needs
today!
Get the premium mobile auto repair & care service
from your neighborhood mechanic by calling
(470) 242-1277 Today!

 

Mobile Auto Repair
 Address:
Atlanta GA
(470) 242-1277
copyright protected